REGISTRATION
Membership & Insurance
REGISTRATION
If you play at Manly Warringah Basketball Association, you must have current Registration with Basketball NSW (BNSW), this is your insurance and must be kept updated while playing in a MWBA competition. All members are responsible for keeping their registration up to date and failing to do so could result in teams forfeiting points. 
Basketball NSW has three levels of Registration/insurance:
Miniball for players aged between 5 to 12 years old. 
Junior, for players aged 13 to 18 years old.
Senior, for players aged over 19 years old.
Registration last for 12 months from payment and the price is based on the year of birth. 
To Check your Registration expiry or to renew please follow the below instructions.
Go to the orange Members Area button in the Top Right of our website. 

Click on Previously registered "Sigh In" if you do not have a membership then please create one by clicking here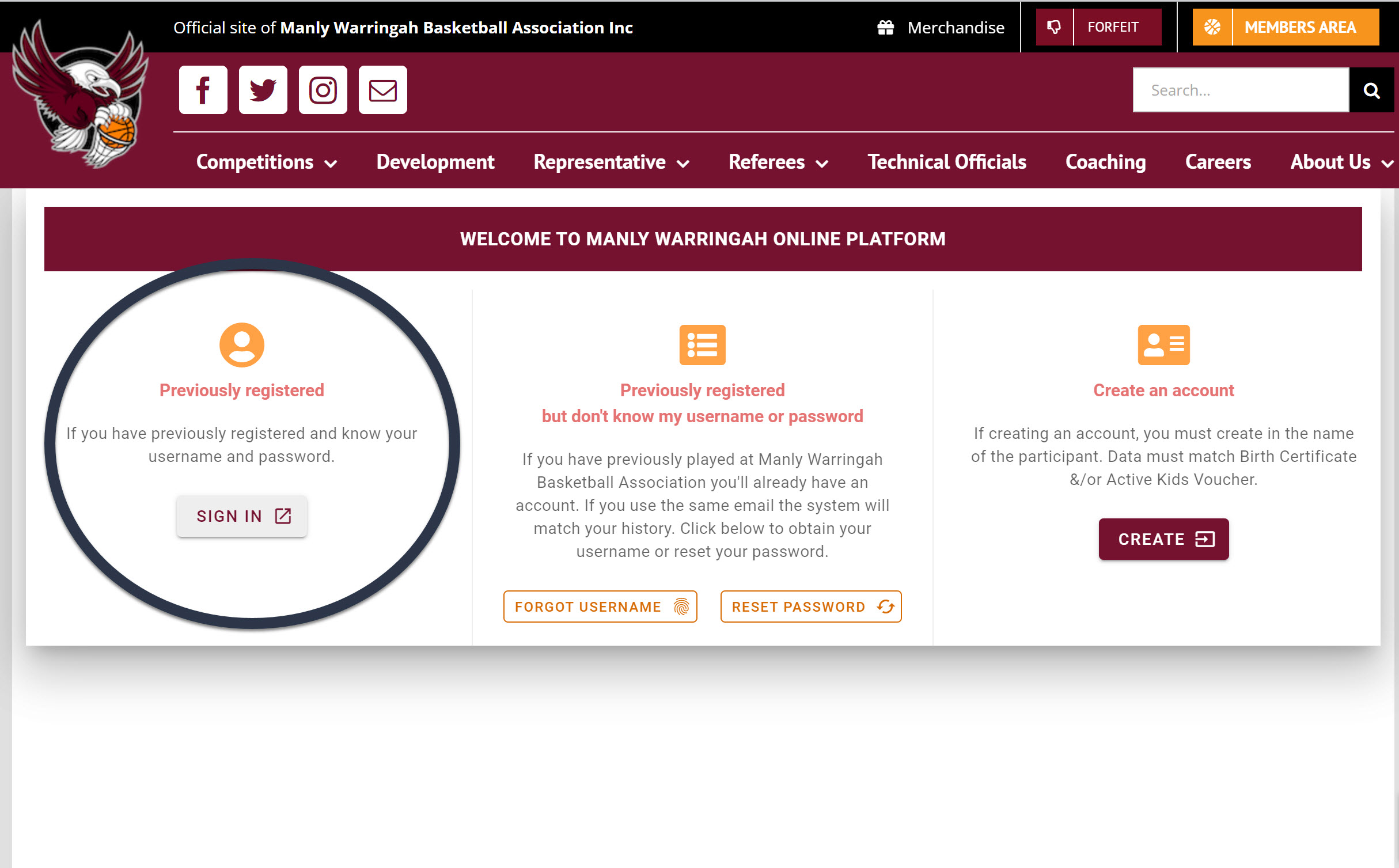 EVERY MEMBER (player/manager/coach) HAS A UNIQUE USERNAME & PASSWORD.  You will be required to know their username & password to access the dashboard to update registration, make team fee payments etc.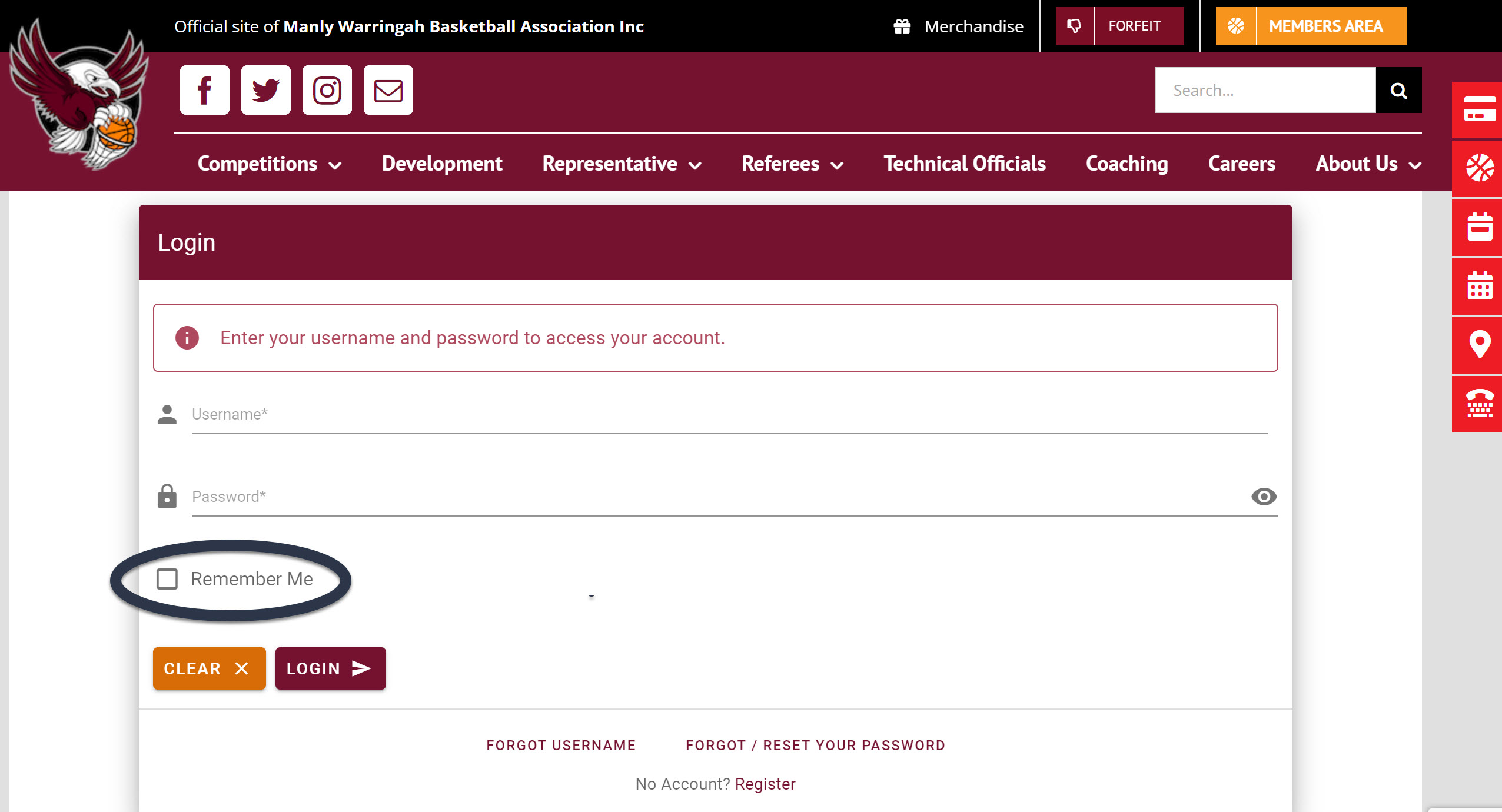 Please tick the "Remember Me" box to help you remember the login details
Once you have logged into the players dashboard, You will see a Registration tile. This tile will let you know if you are currently insured or expired.

OR
If you have the "Register Now" on your tile, please click and follow the prompts.
TROUBLESHOOT 
If you do not have the Registration tile on your dashboard, check that you are in the correct account, The name is listed beside the "Logout" button. Or Check that you are listed on the team roster. If you are not on a team, the Registration tile will not appear. Call 99133622 or check with your team manager.
Active Kids voucher not working click here
Forgotten your username? Click here to request. Please note your email address must match our database to receive notifications.
Usernames are case sensitive.
Forgotten your password? Click here to create/reset.
If you don't receive username or password notification within 2 minutes please check Spam or Junk mail and drag to inbox.
Please remember your email address must match our database to receive notifications. If you have a new email address, you'll need to contact the MWBA on 9913 3622
Still need assistance? Please email accounts@manlybasketball.com.au