NSW ACTIVE KIDS VOUCHERS
HOW TO REDEEM YOUR VOUCHER
Active Kids Vouchers (AKV)
The NSW Government is helping kids get active with the Active Kids program.
The Active Kids program currently provides 1 x $50 voucher for parents, guardians and carers of school-enrolled children to use towards sport and active recreation costs each year.
Manly Warringah Basketball is a proud supporter of the Active Kids Rebate and is an approved provider.
Active Kids vouchers can be redeemed online only through Manly Warringah Basketball Association's payment platform. Please note that you CAN NOT redeem after purchase, so please ensure you enter at the time of online purchase.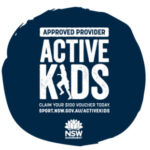 APPLY FOR AKV
READ MORE
Who is eligible to claim a voucher?
reside in NSW

be aged 4.5 – 18 years' old

hold or be listed on a valid Medicare card

be enrolled in primary or high school (this includes home-schooled or enrolled in secondary school education at TAFE NSW).
APPLY AKV TO PAYMENT
READ MORE
HOW TO USE AKV
Log into the membership dashboard in the name of the voucher holder.

Click on the Registration tile to apply the voucher to registration/insurance OR

Click on the Invoice tile to apply the voucher to Team fees.

When prompted fill in voucher as per example
CLICK HERE to view picture.
AKV TROUBLE SHOOTING
READ MORE
WHY IT MAY NOT BE WORKING
Make sure you are logged into the membership dashboard that corresponds with the name on the AKV.

Check that your AKV starts with a 5

Check that you have entered 16 digits without spaces.

Check that you entered the pin using the DD/MM of the voucher holders DOB.

Contact MWBA as we may have the incorrect DOB on our database.
If you experience any issues with the online payment platform using your Active Kids voucher, our data maybe different to Services NSW. Please phone the stadium to confirm name & date of birth prior to submitting.